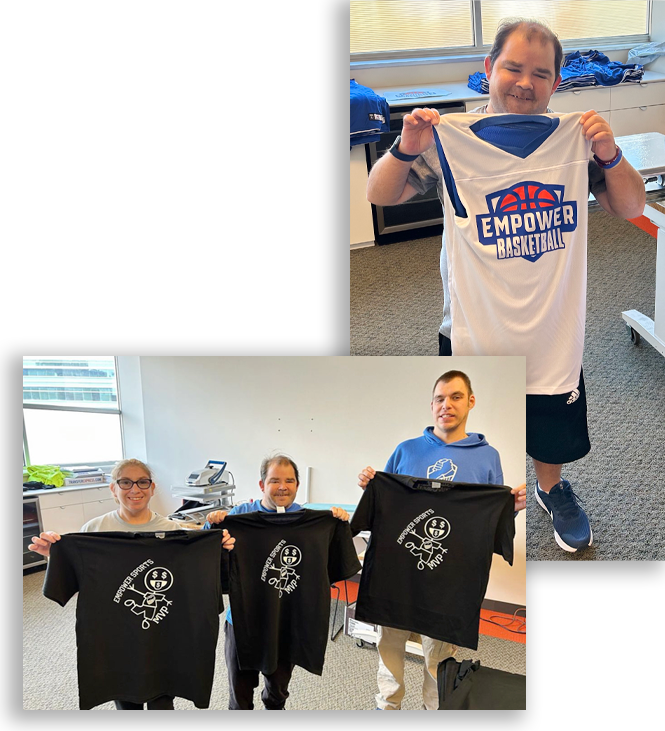 COMMON APPAREL
We specialize in custom-designed apparel items for businesses, events, teams, and anyone else in the market for gear! From simple screenprinted logos, to multicolor event decorations we are equipped to facilitate a wide variety of apparel needs.
UNCOMMON GOOD
You can get simple apparel anywhere. But it means more when you order with us.
Empower Customs is a social enterprise of Empower Sports developed to create employment opportunities for people with disabilities. With more than a decade's worth of experience working with people of a wide range of disabilities, we have seen their immense potential if just given a chance. When you order with Empower Customs, you can count on apparel that is a unique and awesome as the people who make it.